Discover yourself as a couple exploring the Amazon
Not many activities can be as revealing to a couple like traveling. A challenging and transformative experience that promises to bring us back to ourselves, thus facilitating sincere reconnection with each other.
By discovering a new place and becoming a part of it, we rediscover ourselves and, therefore, also the one who complements us. All this intensifies even more when the journey is made to a place such as the Amazon. Lung and terrestrial heart, a true vital nucleus.
Neither my husband nor I have ever been to such a place before. The Amazon rainforest is the largest tropical forest on the planet and one of the few portions of the world that is not controlled by man. The law and rhythm of nature are imposed preventing our domination, but allowing our integration.
We carry out a five-day Amazon tour. Imagine entering with your partner into a territory that cradles a diversity of animals ranging from monkeys and jaguars to turtles, snakes and all kind of birds.
Imagine being able to contemplate up close and be part of the magic that surrounds the famous pink dolphin, an autochthonous species mythologized by the locals and endemic to the Amazon jungle.
Imagine, finally, rowing with your partner through the waters in the middle of the jungle and being able to glimpse together a macaw or a toucan.
Days stretched into infinity and the perception of time was lost. One's own breath was confused with the breath of the forest, mixing with it and becoming part of it.
Now, in addition to the seemingly infinite variety of animals, the Amazon jungle is made up of an even greater diversity of plants, to such an extent that there are a large number of them unclassified. On one of the excursions, our local guide, an authentic #SonOfTheJungle, took the trouble to teach us those most relevant to his people, and what surprised me was that so many had medicinal properties!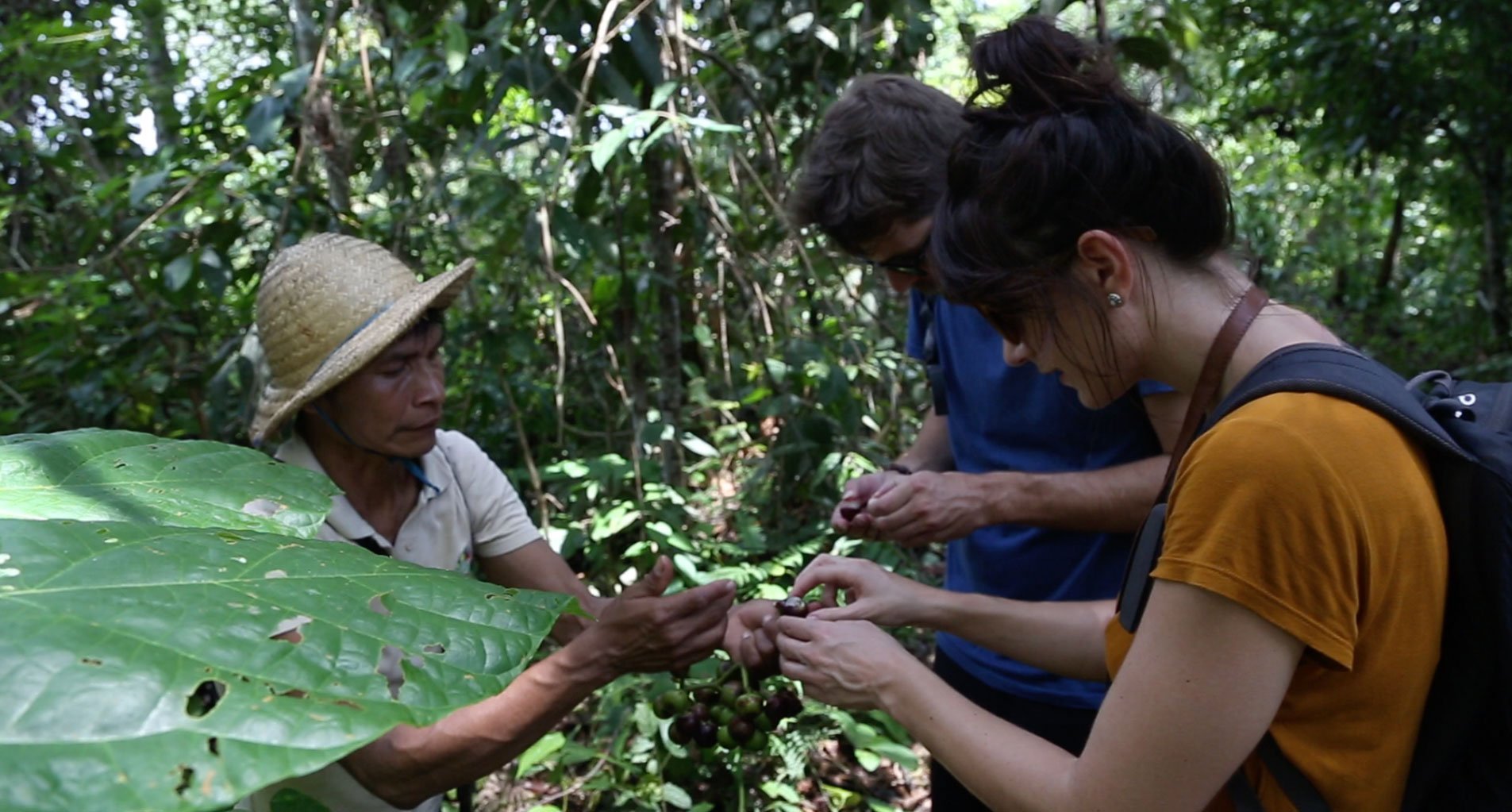 It was a journey back to the earth, back to the center, back to the origin. A silent coexistence with a profoundly green universe that promises to captivate. The jungle welcomes and hosts those who believe they are able to tune their own frequency and let themselves be carried away by all that they have to show and teach. And we let ourselves be carried away, expectant of what the jungle held for us.
More than a vacation, more than a visit, it was an experience that brought us back to revolution. People from Amazon Jungle Trips welcomed us and made us part of their tribe, we also became #ChildrenOfTheJungle, because we understood that the only way to know it… is to become part of it. By following and respecting its forms.
It is precisely for this reason that its facilities are ecologically established and its activities consciously programmed. Lodges were located in the middle of the jungle, and one could feel and see, because of the way they behaved, that their bond with it was harmonious, which made our bond as well.
Our sense of ownership was not cut off when we returned from an excursion, but was sustained thanks to the spaces conditioned for this purpose, the coexistence with the #ChildrenOfTheJungle and the flavors of the autochthonous food that was offered to us as well as in the intimacy that we could find in our inn.
The whole trip, from beginning to end, was armed and prepared to ensure our fullest experience of the Amazon jungle, without obstacles, without worries. We realized that it is essential to be able to trust in the team that organizes the experience, because it offers the necessary tranquility to be able to surrender to the place unselfishly.
The excursion groups were small, so the attention was personalized. We were informed that this was also to reduce the impact on the environment.
We lived in our own flesh the spiritual transformation that comes from inhabiting the Earth, in an intimate Silence that redefines us as human beings and, in our case, awakened a feeling of deep gratitude towards life. A feeling that was reinforced by having lived it together.
The staff was made up of locals, people raised in close relationship with the jungle, born and forged from its land and water. As such #ChildrenOfTheJungle, intimate partakers of their wisdom, for that very reason also, the best able to offer us a unique native experience.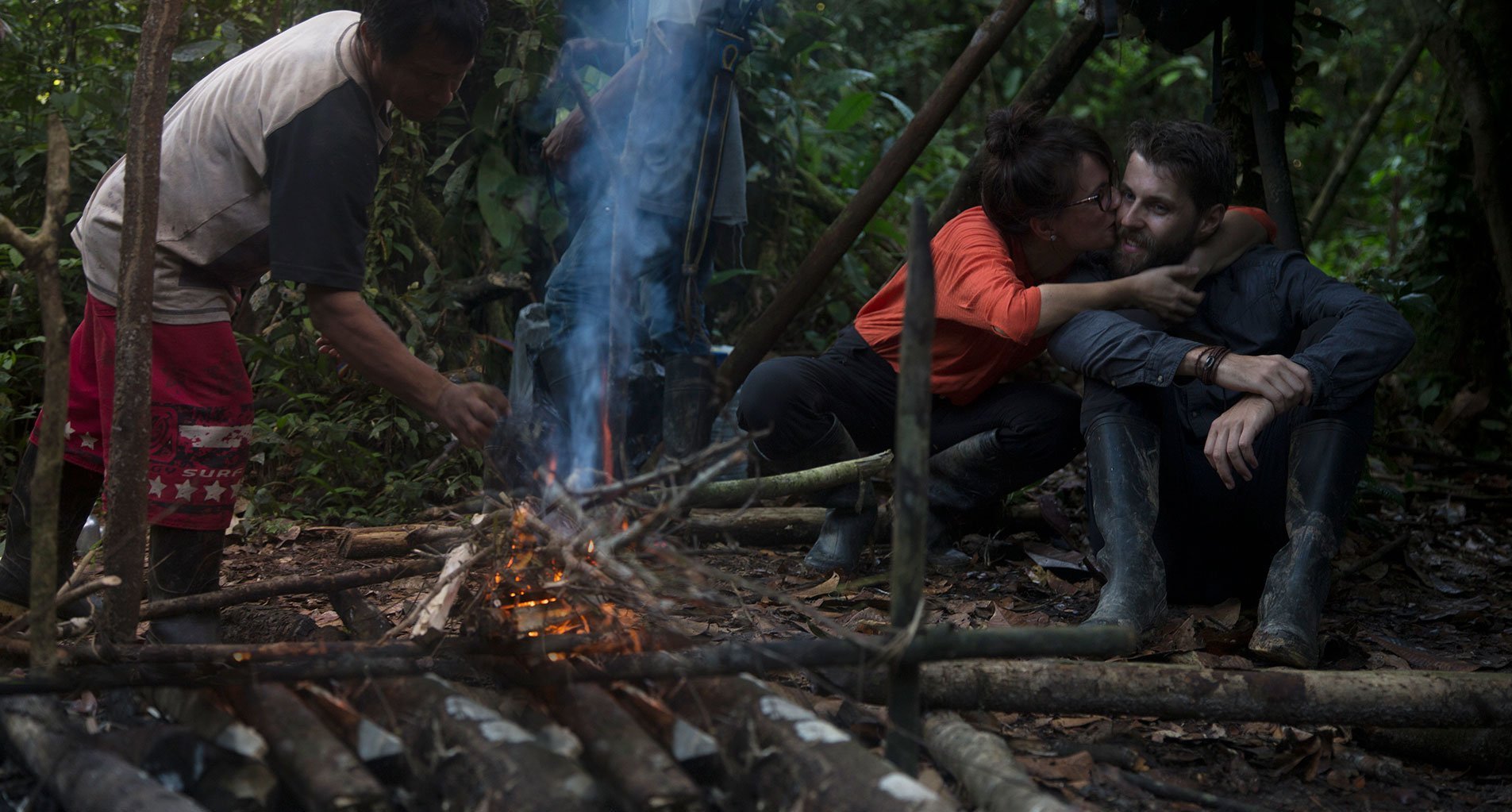 It was with their help that my husband and I were able to penetrate and access not only the mysteries hidden behind each animal species and each plant, but also an entire indigenous community physically and spiritually linked to the jungle. Their culture, customs, food and myths contrasted sharply with ours.
This, far from generating distance and ignorance, produced a great sensation of astonishment and respect, awakening a strong conscience about the immensity of this land, as well as the almost infinite variety of lifestyles that men can develop.
We returned home filled with a renewed and more genuine empathy. Discovering the valuable in the other, allowed us to discover the valuable in our own. And so, from the difference, we were able to find the identification and the point of union.
We got lost and we found ourselves at the same time that we discovered the jungle and we got lost in it. I have had few experiences so moving and revolutionary. Becoming one with nature implies becoming one with everything that makes it up: all people.
No two journeys are the same, no two experiences are repeated. The infinite power and wisdom of the Amazon jungle withdraws and unfolds in an absolute way, affecting all those who dare to visit it, becoming more human as we become more nature.