What Makes the Amazon Unique?
I once ran into a guru, who told me that if I ever felt bad thoughts and energy, I would walk barefoot on the earth. It would cleanse me, absorb the negative and leave me recharged with good energy.
The idea stuck in my head, and within the eternal search for new lands, I finally decided to make a trip through the Amazon jungle and I confirmed it: The Amazon is an unmatched destination. It's a not-so-little special corner of the world. I've been here for three days and I've been able to connect with the immensity of nature. I've even become a Daughter of the Jungle.
The amount of green that the landscape offers, the hundreds of rivers and the labyrinths that are created between the plants are just a description of the biodiversity that explodes in the Amazon and that seems to me to multiply with each step.
The postcards I have seen of this site exceeded all my expectations, which were already high. Only once I arrived, did I understand why it has been declared one of the world's seven wonders. Of course! the landscape here is unrepeatable.
The image of the sun hiding in the horizon of the river, in the middle of a sky detonated with orange, yellow and pink will remain in my mind; and the sensation of losing myself among the trees and not having the need to return to the road. And the air! A so pure air that one forgets that one is breathing.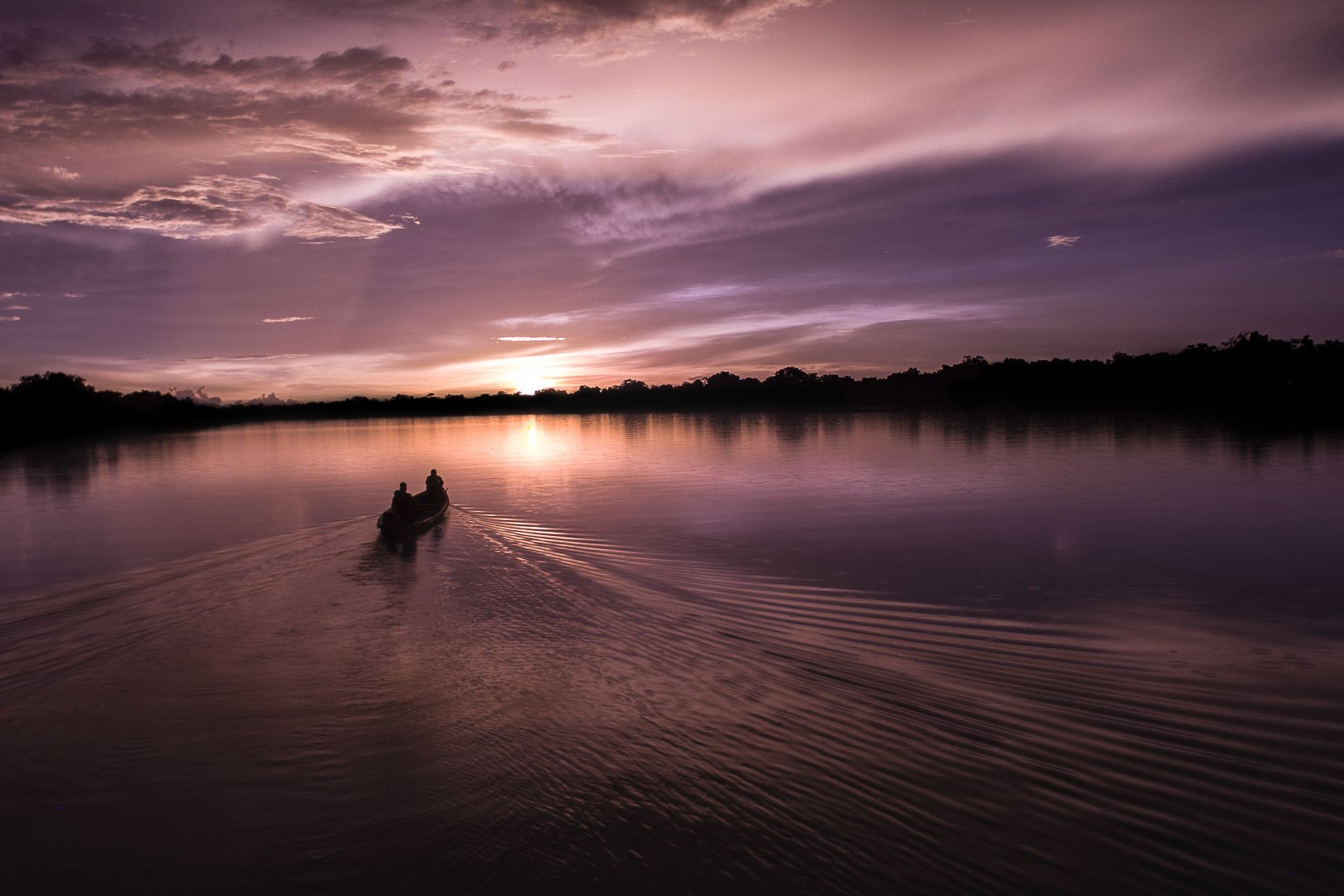 Seriously: can you imagine how the air feels between miles and miles of green?
In no other destination in my life have I felt so immersed and surrounded by nature, so full of earth… even when I'm here, and even though it's obvious, I find it hard to assimilate that I'm really in the world' largest tropical forest.
The number of species of birds, fish and mammals I saw these days is countless. I had the opportunity to interact with some animals exclusive to this region, with the pink dolphin (super friendly and intelligent!) and the so famous lazy bear… a very tender and sympathetic little animal often seen climbing in the treetops.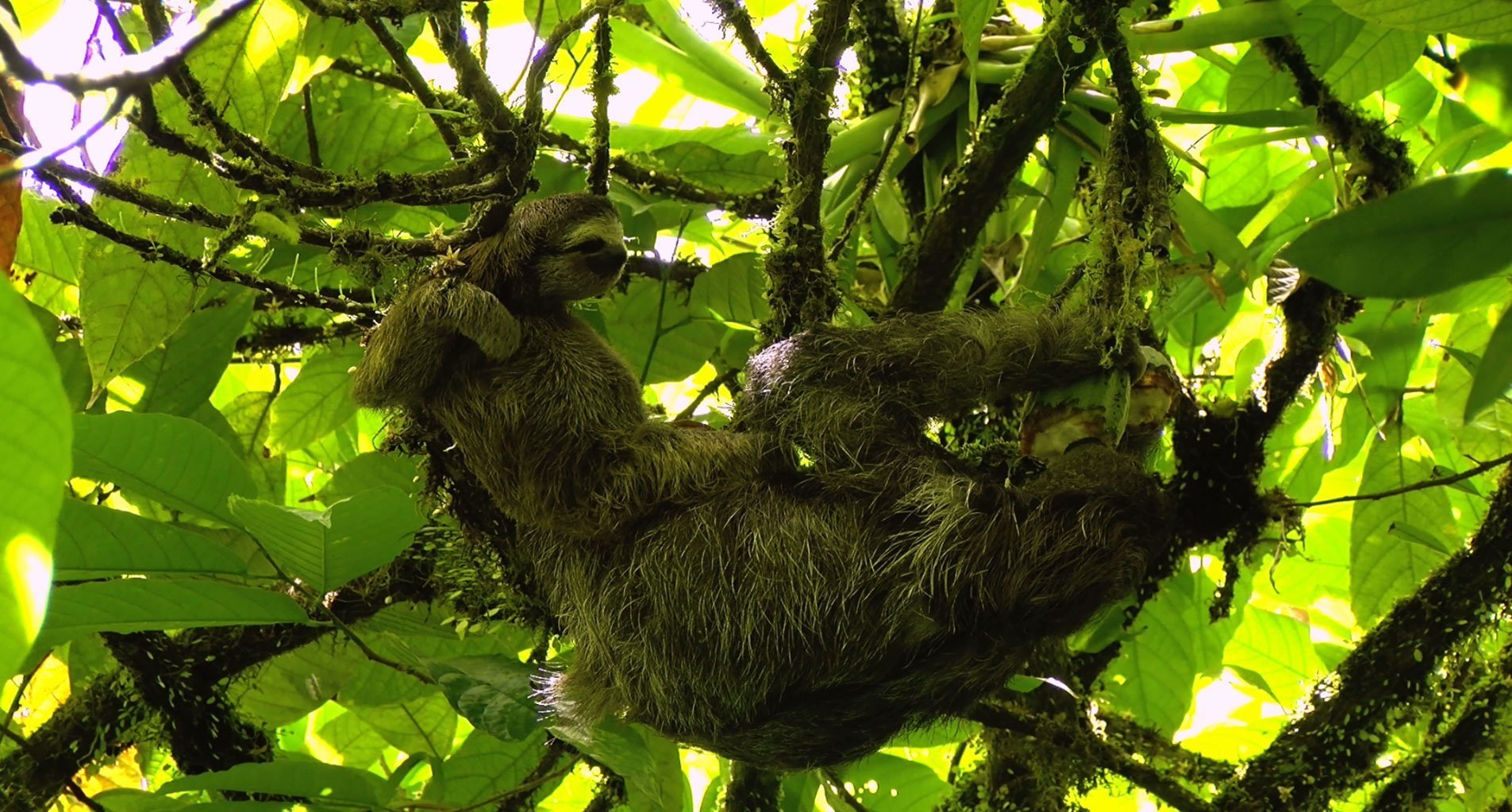 Fact: these mammals only eat leaves from the trees, and because they have these few calories, they have to take care of their energy, that's why their movements and metabolism are so slow. The average of their steps is two meters per minute on land! They are really tender and funny.
Then, more than one hundred thousand species of plants and trees coexist in these lands. I mainly like Bromeliads, which store rainwater. Yesterday, I saw one that contained a lot of water, almost creating a new ecosystem! And the fruits are so good… I eat passion fruit all the time, it's the most delicious thing I've ever tasted. Then, copoazu or camu-camu are really exotic delicacies that I'm afraid I won't find again.
But above all, the Amazon will always be unique to me because of the people who live here: the #ChildrenOfTheJungle. I came across a guide (who I called Macú, a name that came from my bad pronunciation of the Tikuna-indigenous word) who invited me to meet his family. Very kindly, they received me and I spent long hours talking to them. Super peaceful, family and respectful people who opened the doors of their world to me and were interested in mine.
I left the meeting full of emotion and admiration… of humility. I was able to learn from them, from their culture, from what they do daily and from what they think. The experience was quite moving. I had never experienced anything like it. Also, I am getting to know more and more about the ecological practices that the #ChildrenOfTheJungle carry out as part of their work, and that make me aware of the beautiful complexity of freedom.
It is very shocking to see how, in short, we are all equal but we have different ways of living life. These indigenous communities live in the midst of nature; they have adapted to the land and serve it. They carry the wisdom of the jungle, its secrets and its powers. They are part of it and converge with it. I had not known people so in tune with the earth; I will always admire their wisdom.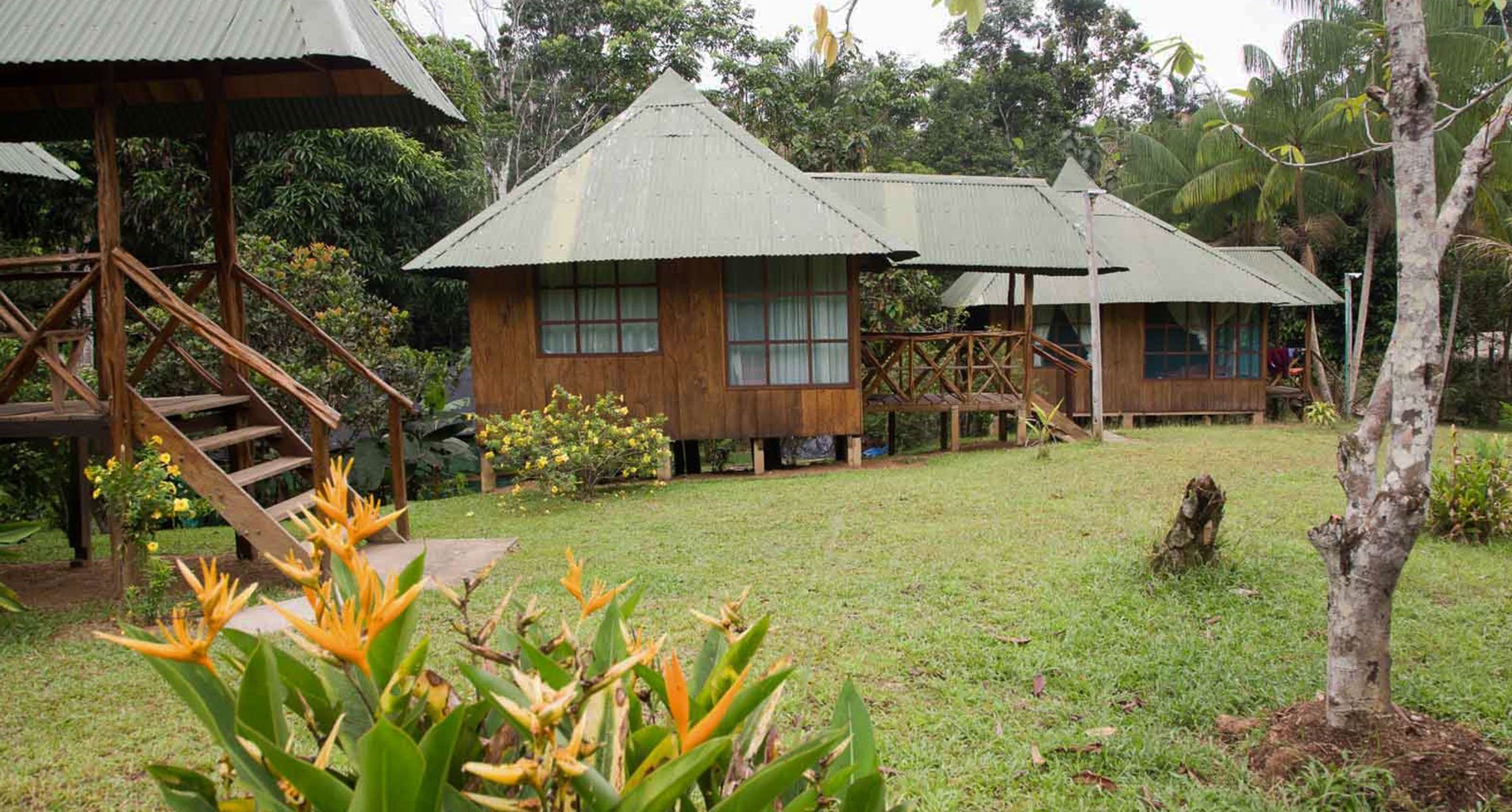 The lodge that Amazon Jungle Trips has arranged is very comfortable, it is a lodging that has nothing left over or missing, and that gives me the opportunity to understand and share what it is like to live like them, in the middle of the jungle and freedom. It is a factor that has added a lot to my trip. I feel grateful to be able to feel that little by little I am becoming a Daughter of the Jungle as well.
The valuable thing about learning the Amazon is that it will stay with me forever. I'm sure it will feed my spirit for a long time. Coming into contact with this region has intensified my desire to travel and explore other magical corners of the world. It's like I feel stronger, bigger and with more open eyes…
I remember having breakfast and stretching out on the first morning, amidst jungle sounds, and suddenly seeing a monkey come down from a tree and approach where I was, in search of food. The monkey was red! Bah, kind of orange. Then, Macú would tell me that it was a Golden Lion Tamarino, and that it's very unusual for it to approach me. "I'm very lucky".
I remember that moment and my eyes filled with tears… I remember seeing the animal unfolding so naturally in its place, taking a deep breath and feeling flatly happy, you know? Fully grateful. It is something difficult to explain, the energy that is lived here. It's special. Delicate… very vital. At that moment, I felt that the Earth was really purifying me of the burdens I was carrying.
I think what has impacted me the most is the certainty that I would never have understood the magnitude of this place until I came. Every inch here is life itself, energy on, I don't know; a sensation difficult to explain. I don't think there is another jungle experience as incredible, intense and memorable as the trip to the Amazon, and I know it's a matter of living it for the first time so you can understand what I'm talking about.
This incredible jungle has made me create an even more special bond with the planet and my intention to take care of it has become stronger. I intend to continue implementing sustainability when I return to the city, and I carry stronger than ever the conviction that nature is alive, and that not because we don't see it or have it close, it doesn't exist.
Yes, the world's lung has life. I am living it and I will take it with me. The experience came to me when I needed it the most. Now, I have become a Daughter of the Jungle and I plan to be one forever.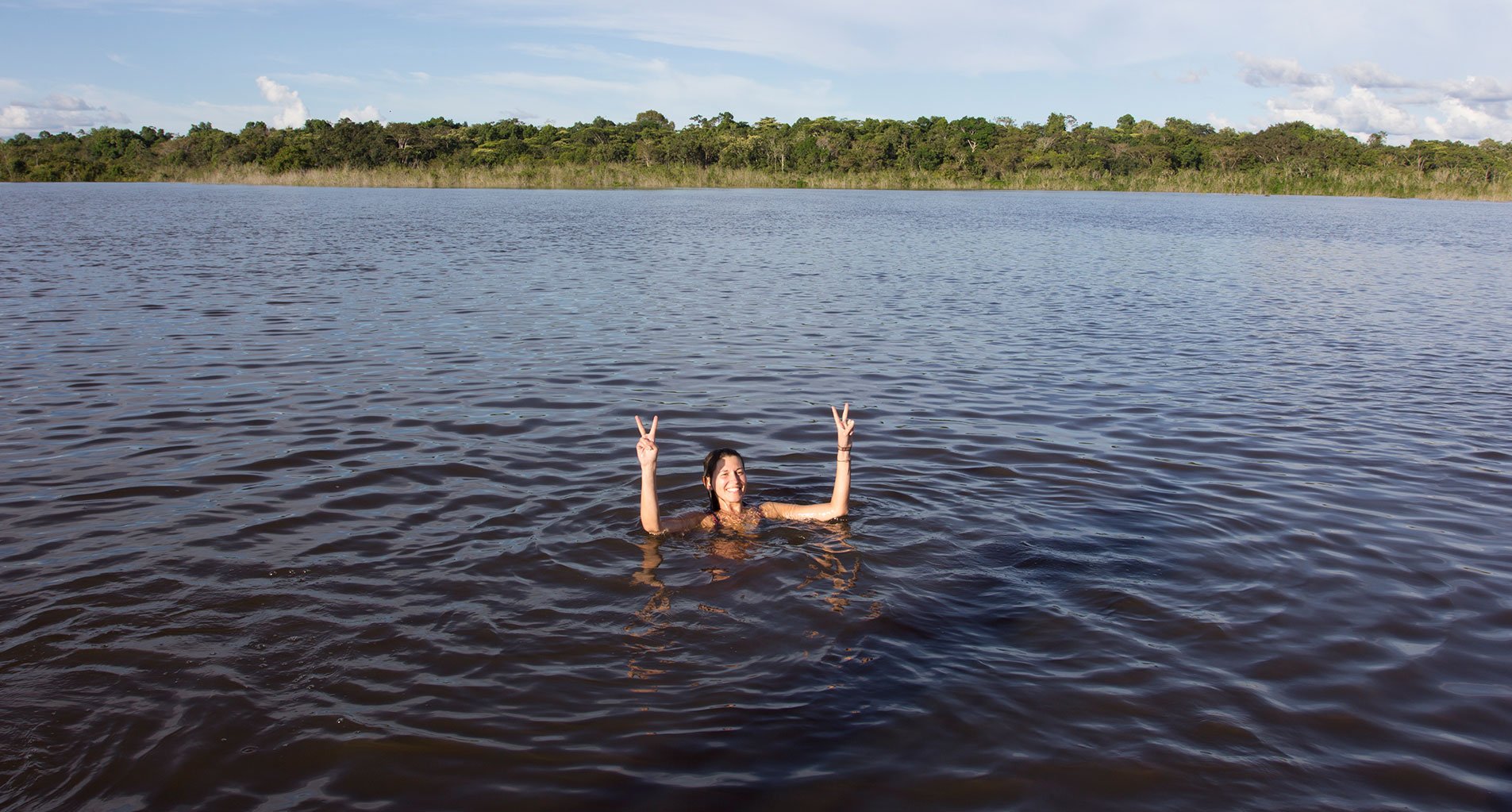 I leave loaded with forces and energies. I trust that if I ever collapse again with material thoughts, routine, city burdens and so on, it will be enough to remember the family with whom I shared a meal, or the marmoset of the tree, for the tranquility of knowing the things that really matter to come back to me.
For this reason, I would also like to thank all the people at Amazon Jungle Trips who made this trip so comfortable for me, and who also give me a space in which I can share my emotion. The experience has been unbeatable, and I do not doubt that this has been only the first of many visits!
That's why, I want to say whoever is reading this: if visiting the Amazon jungle is palpitating in your mind, I think it's because your body and soul need it. I have corroborated that the Amazon is open, awake, that with love it invites us to live the jungle and feel how it breathes. Because, believe me: it is breathing. And sometimes you just need to put your feet on the ground.